How do I delete contents from my player?
(Pictures shown are examples only)

You can delete the contents by two means:

a) Delete from your PC:

1. Connect your player to your PC. You player will load automatically just like the picture shown in step 2.
2. Select Open device to view file.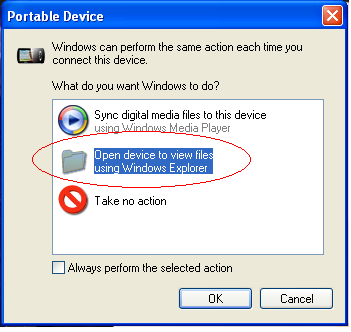 (If it does not load automatically, you can double click "My Computer" and then double click the icon of your player.)



3. Select the files you want to delete.

HINT: You can press and hold the Ctrl button on the keyboard to select more than one file.
4. Right click the highlighted files and select Delete.
5. Select Yes to confirm.

b) Delete directly from the player:

REMINDER: This method is only for player with OPTIONS /

button only.

1. Highlight the file or folder you want to delete.
2. Press OPTIONS /

button your player.
3. Select DELETE.
4. Repeat Step 1-3 when you want to delete more than one file or folder.