How do I configure Windows Media Player 12 on Windows 7 to allow my Philips DLNA device to play media from my computer?
Prerequisites:
Your Windows 7 PC & Philips DLNA device should both be a part of the same subnet within your premises.
Your Philips DLNA device should be successfuly connected to the internet via the subnet in your premises.
All the media you want your Philips DLNA device to play should be added to the Media Library of Windows Media Player 12. The Philips DLNA device does not have access to media files on your computer which have not been added to the Windows Media Player 12 library.
Network Location on the Windows 7 PC:
Navigate to: Control Panel -> Network & Sharing Center -> "View your active networks"
Click on the link below the name of your active network which describes the type (location) of your network.
Among the three choices (Home, Work, Public) available make sure it is set to "Home Network"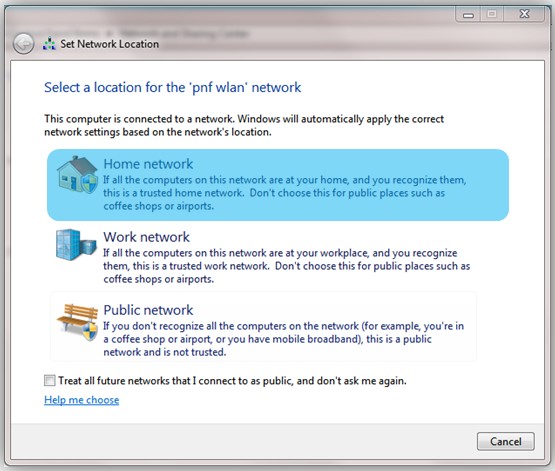 In Windows Media Player:
Make sure you enable; "Automatically allow devices to play my media.." under the stream menu.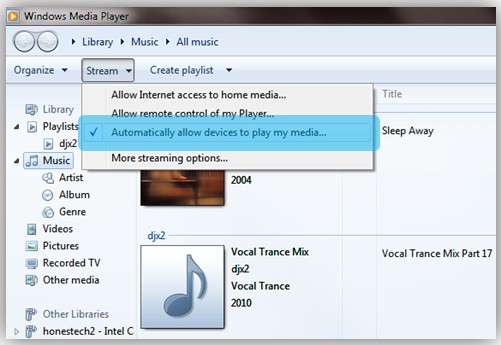 On your Philips DLNA Device:
Navigate to "Home Network"
A list of computers with media sharing active is displayed.
Select the device from which you want to play media on your Philips DLNA device ... navigate through the media you want to play and Enjoy!
Note: The media may be organized differently on your Philips DLNA device compared to the way it is in Windows Media Player.