Why do I get the error "Status: Fail. Wireless Network is not found" when trying to connect to my wireless network?
Picture of Error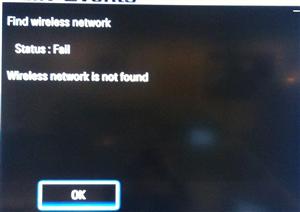 Cause: This error can happen for 2 reasons.

1. The incorrect encryption/security key was entered.
2. The router is too far away from the TV.

Solution:

1. Enter the correct encryption/security key.
2. Move the router closer to the TV. We recommend between 0-25 feet with minimal obstructions.