I want to use batteries to power the docking speaker. Why does it appears to have no power even I have inserted batteries already?
If it is intended to use batteries to power the device, do not connect the plug of the adaptor to the device. It is the case even the adaptor is not connected to the mains supply.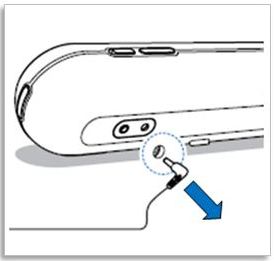 This is because by design if the plug of the adapter is connected, the docking speaker will stop detecting the batteries as a power source. This design prevents battery power from being drained when the plug is connected.

If the above does not help, check whether the batteries are inserted properly & try with new batteries to ensure sufficient battery level.