Where can I find my IP address, Default Gateway, Subnet Mask, and DNS Servers?
Answer:
If your router will not assign an IP address automatically to your Philips device, you can connect the device manually to the router by setting a static IP address. Please follow the steps below.
1. You will need your network's Default Gateway, IP Address, Subnet Mask, and Primary and Secondary DNS.

2. Click on Start from the taskbar and type CMD in the "Search for programs and files" box . Then click CMD from the list at the top.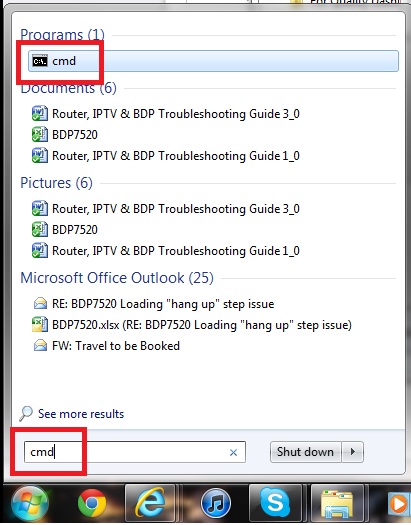 3. Type ipconfig /all and hit Enter.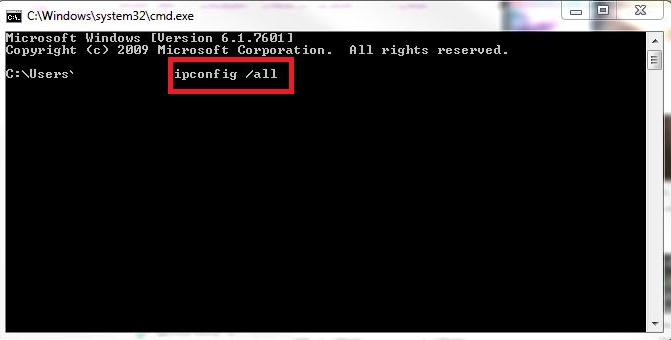 4. Windows Vista/7 will look like this: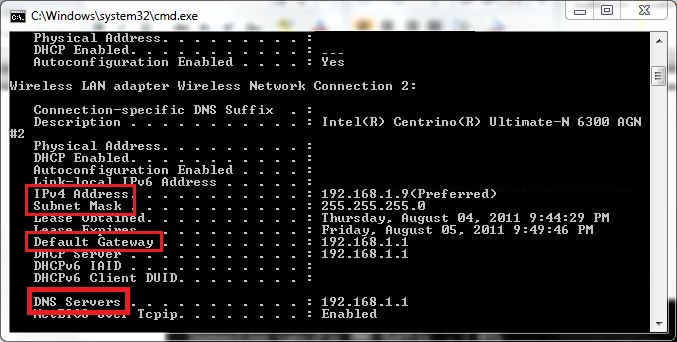 5. Windows XP will look like this: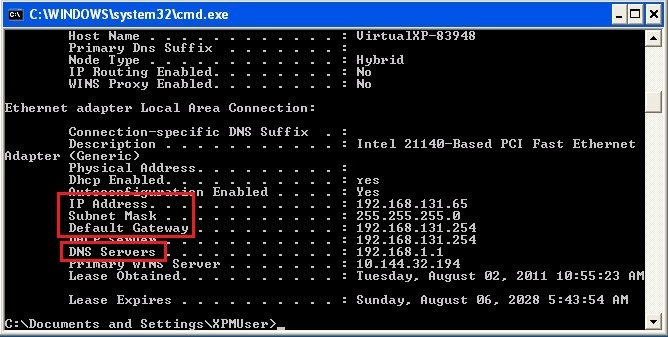 Note: Write down these numbers, you will use them later. You may need to scroll up in the window to see the infomation. Once you this information you can now setup your device to the network using the manual settings.