How to charge the device?
If there is a USB cap on the device, open the USB cap.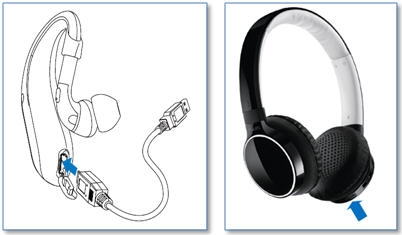 Watch for the correct orientation of the Micro-B plug.
Carefully insert the plug into the headphone socket.
It only fits one way!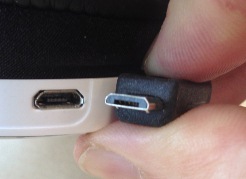 Connect the device to a powered USB port (such as the USB port of a powered computer).
Do not use any USB hub
If the charging does not start, try any other USB port on your PC/Laptop