How do I connect my TV or other device to this soundbar?
In order to connect audio to this device you will need to connect an audio out cable from your TV or DVD/Bluray or game system to the rear of the soundbar. The device you are connecting from must have an audio output jack. This sound bar supports the audio connections seen below.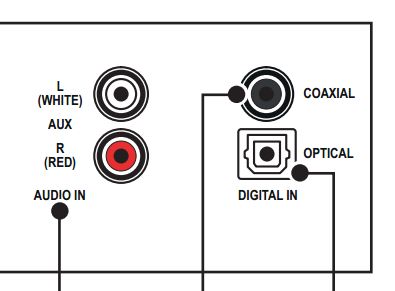 You may need to refer to the user manual of the device you are connecting to the soundbar to make sure these outputs are available.