Why does my Netflix app not work?
Netflix playback is normally limited to one playback device. If you have more than one playback device linked to your account you could experiences playback issues. After you select the Netflix app from the device the screen may turn BLACK and the exit to the menu. If you experience this problem please reset your Netflix account online. The directions below will help you complete this task.
1. Visit
www.netflix.com
and login with your account information. Click on
[Your Account]
at the top right of the page. Then under Setting select
[Manage devices and computers]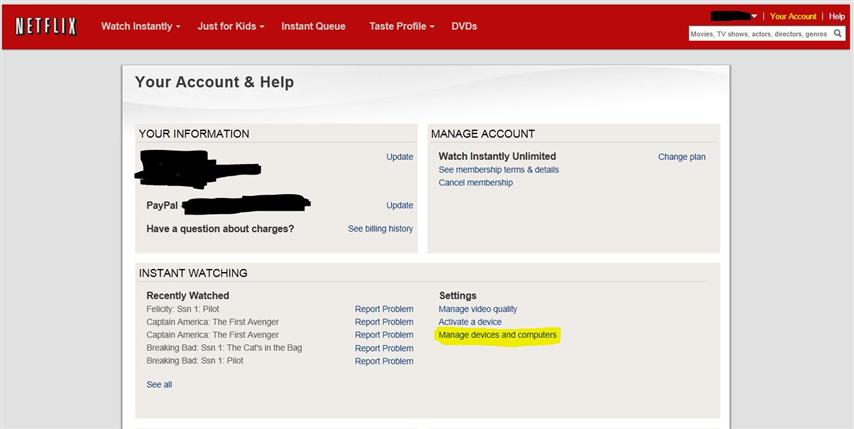 2. Select [Disconnect Devices]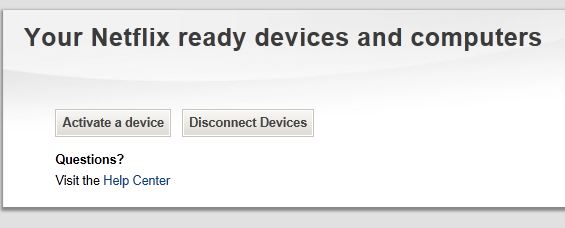 3. Select [Disconnect]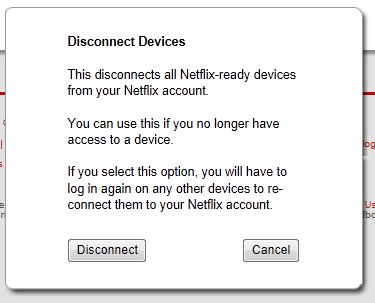 4. Once complete you will see this screen.