How can I connect my speaker to the Bluetooth adaptor?
The connection between the speaker and the adapter depends on the connection available in the speaker. You will need the RCA-audio cable (supplied with the product).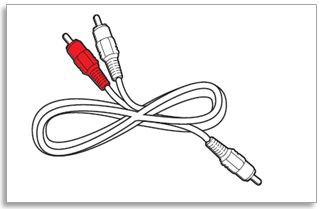 If there is stereo audio connection from the speaker:
Connect stereo audio side of the RCA audio cable to RCA audio connector on the speaker. (Note: connect the red jack to the red connector; and white jack to the white connector)
Connect the other end of the cable to LINE OUT connector on the adaptor.

If there is AUDIO IN connection from the speaker:
Connect the audio side of the RCA audio cable to AUDIO IN connector on the speaker.
Connect the other end of the cable to R and L connector on the adaptor.
(Note: connect the red jack to the red connector; and white jack to the white connector)