How do I enter my password for my wireless network on the blu-ray player?
You will need to run the Network Installation. Press Home then select Setup > Network > Network Installation. Follow the on screen directions to complete the connection. Once at the screen seen below you will need to press each number key on the Philips remote until the correct letter is seen on the screen.
Example: To enter a 'e' press the 3 key two times until the 'e' is seen in the password box. Wait 2 seconds and the curser will advance. To delete a character just press the left arrow key.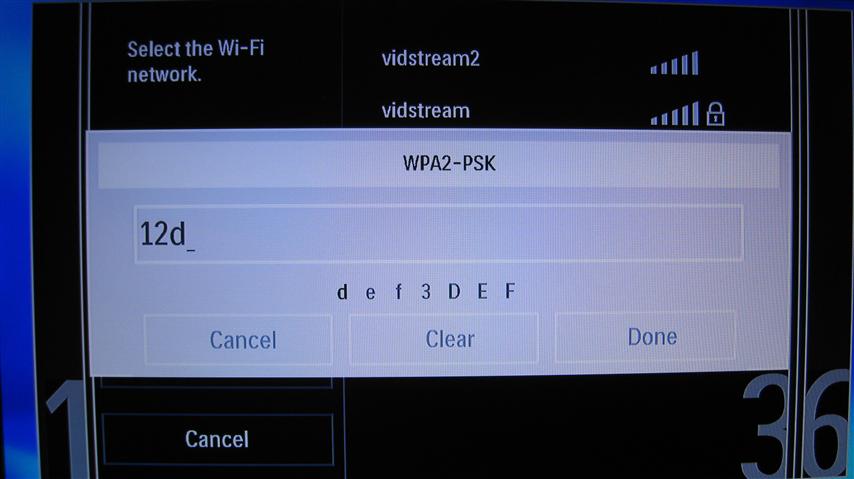 Please note that the 'space' and symbols including the 'underscore' are found using the '0' key