Question
What is Wireless Screencasting and how do I use it?
Answer
Wireless Screencasting allows computer and smart phone users to mirror the display of their device on the TV. The phone, tablet or laptop must be Miracast certified to work. The display on the TV will be exactly what is displayed on your device. Screencasting connects directly to your TV using blu-tooth technology.

Your connecting device must have hardware to support the connection.

Operating systems supported:

Windows 8.1 or greater
Windows phone 8.1 or greater
Android 4.4 or greater
Blackberry 10.2.1 or greater

Apple does not support Miracast or Philips Wireless Screencasting

You will need to load the Miracast App on your device.
To connect:

Press the Menu on your remote.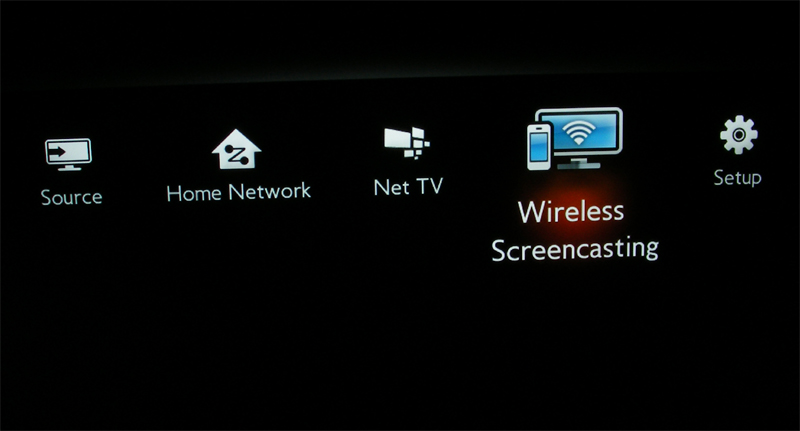 Cursor right to Wireless Screencasting and press the OK button to select.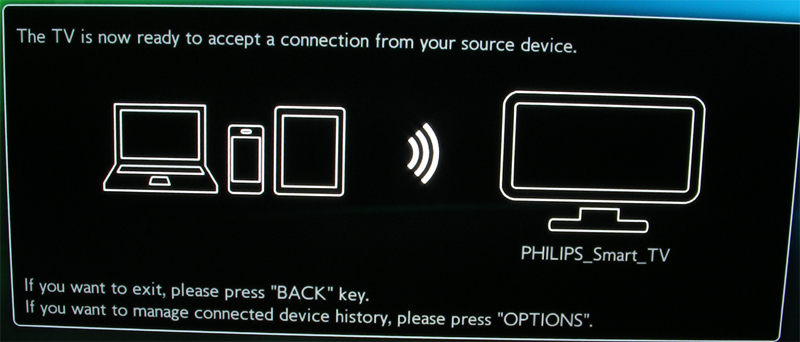 Select the Miracast app on your device. The name of the TV will appear on your device. Select the TV on your app.

The screen on your device will then appear on your TV.