Question
My UFD Flash Drive only displays a free capacity of 5MB or 7 MB but the total capacity is much bigger. Did I ruin the drive?
Answer
No! You recently have password protected the UFD Flash Drive and after that you deleted the "Carry it Easy" software.
To solve this problem:
Download "Lock it Easy" software
Goto www.cososys.com and download Lock it Easy to your Desktop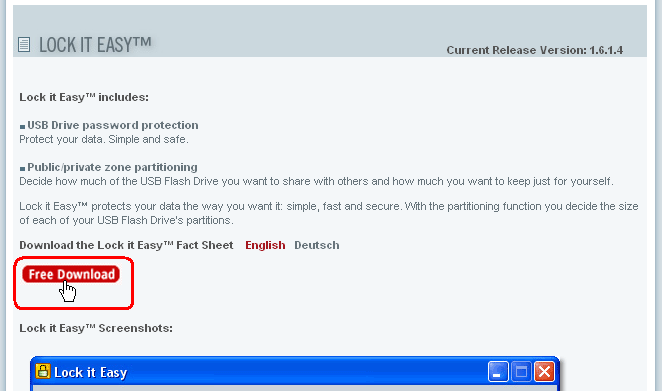 Run "Lock it Easy" software
Execute LockitEasy.exe from the Dekstop
1) Tick the Reset password, delete all data box
2) Click OK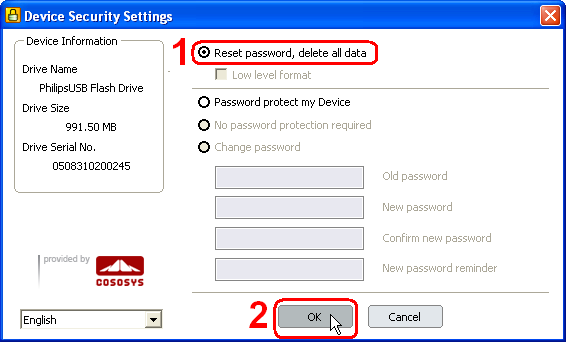 Please be aware that all data on the USB Flash Drive will be lost after this procedure!