Question
Connecting the FM/MW antennas
Answer
Connect the supplied MW loop antenna to the MW socket. Place the MW loop antenna on a shelf, or attach it to a stand or wall.

Connect the supplied FM antenna to the FM socket. Extend the FM antenna and fix its ends to the wall. For better FM stereo reception, connect an external FM antenna (not supplied).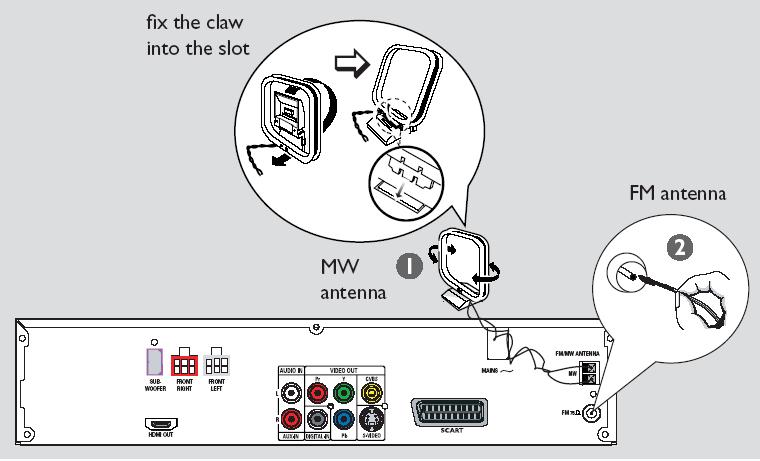 Please contact the Philips Consumer Care centre for further assistance or to find more information related to this issue. You can find the contact details on the Consumer Support page.
Make sure you have the model number and the serial number at hand when you call us. You find these numbers on the sticker at the side/back of your product.