Question
I have sound, but no picture or picture is in black and white
Answer
Press the menu button on the remote.
If you do not see a menu please call the customer care center for further assistance.

If you have a menu:
Check your connections. The exposed connectors will only support Component (Y, Pb, Pr) and DVI. Component requires 5 connectors (3 video and 2 audio) DVI requires 2 connectors (1 video 1 audio)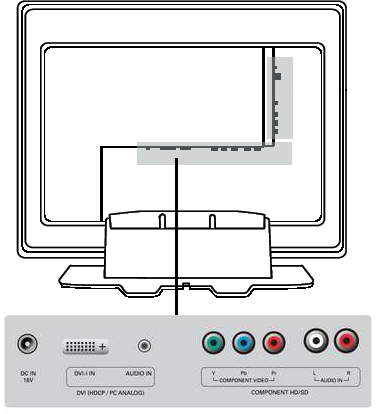 This set has a removable panel on the back that covers some connections. Connections underneath panel are for coaxial (L-Adapter included with set), S-Video, and Composite (R,W,Y).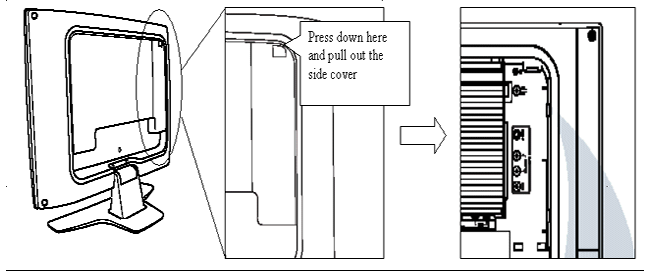 Connecting the Composite Video Cable (Yellow) into one of the Component cables will cause your picture to appear in black and white.

After verifying your connections are correct, if you still do not have a picture push the AV+ button on the remote to switch input of TV.
HD for Component connection (Make sure device has Progressive Scan output)
AV for Composite connection
PC for computer on DVI (PC should be in 640 x 480 or 800 x 600 resolution)
S-Video for S-Video connection
Channel 3 or 4 (usually) for coaxial connection (check device)