Question
How do you install/uninstall the dock adaptor?
Answer
Install the dock adaptor
Align the two latches and two holes of the adaptor with the dock.
Push in the adaptor until it clicks.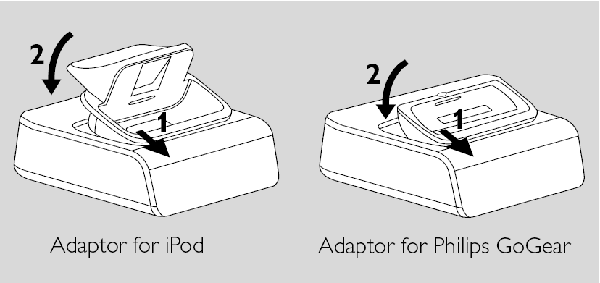 Uninstall the dock adaptor
Push the dock in the direction of the arrow shown in the figure below to unlatch the adaptor, and then remove the adaptor.