Question
I'm getting a Physical Up error message on the status screen next to ADSL, but Internet has worked before, how can I keep my Internet connection?
Answer
Step 1: Reestablish your Internet connection.
When you are sure the ISP settings are correct then you should try a manual re-connect.



Open Internet Explorer and browse to your Wireless Base Station.


On the Status page under Internet click the connect button.


Wait until the page loads (press function key F5 to refresh the page).



If you see CONNECTED your Internet connection is working again.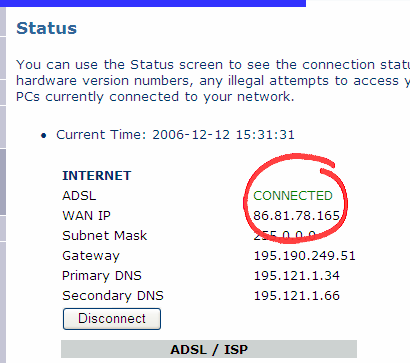 If you still see Physical Up, then it's an ISP-setting or password issue in most cases.
Please check the ISP settings page or contact your ISP and verify the settings listed there are OK.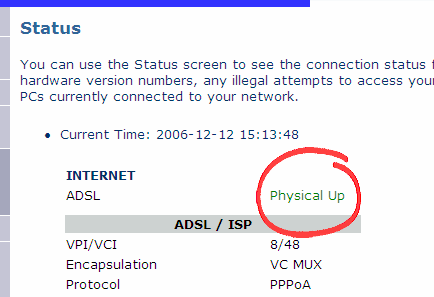 Step 2: Set Connect type to Always connected
In the left-hand menu click on ADSL/Internet Settings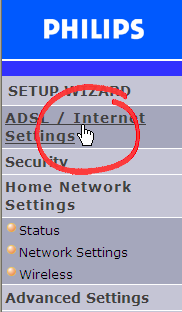 In the left-hand menu click on ISP settings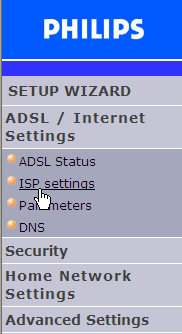 In the Connect Type pull-down menu select Always Connected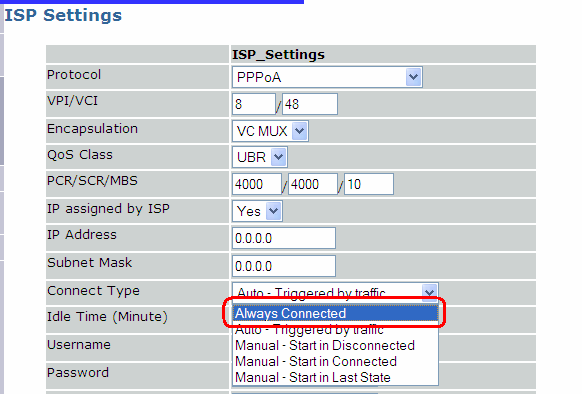 Click on the Save Settings button at the right bottom of the screen.