Question
I'm getting an error when using the Internet Explorer; "forbidden You where denied access because: Access denied by access control list.
Answer
Note: Wanadoo/Freeserve configure all their customer's web browsers (i.e. Internet Explorer) to use a proxy server. When you change to a new ISP you are no longer allowed to use that proxy.

To solve this do the following:

1. Go to Start and select the Control Panel.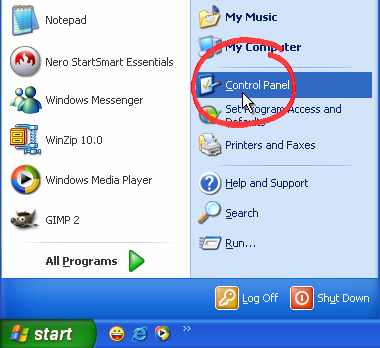 2. In the Control Panel select Internet Options.


3. In the Internet Properties window click on the Connections tab.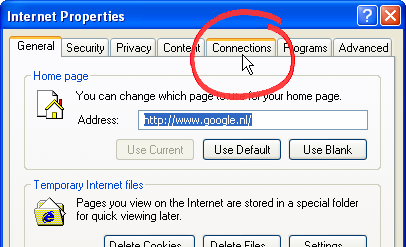 4. Please select LAN Settings.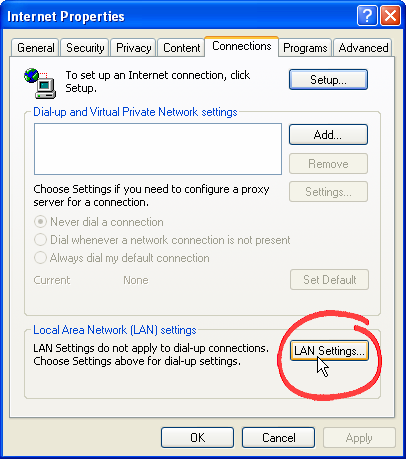 5. Ensure that Use a proxy server for your LAN is not ticked.