Question
No software found on media message appears on the screen when attempting to upgrade TV software, what can I do?
Answer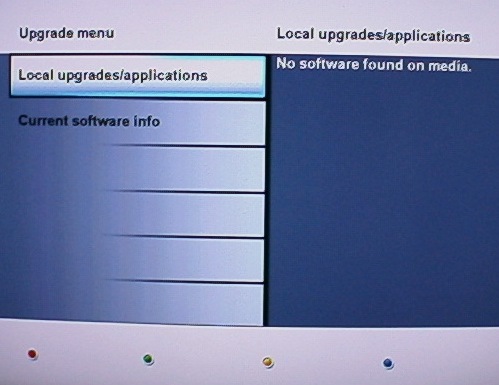 Confirm that the correct unzipped software "autorun.upg" file is on the USB memory stick.

How ?:
Plug the USB memory stick in to your computer and brows to the stick,
then verifying if the file "autorun.upg" is in the root ( not in a folder)

It is also possible that it stops communicating while it is inserted and was working fine before.
This can be solved by removing the USB stick and re-plugging it while the "No software found on media" is being displayed.