Question
How can I remove any adhesive residue left by the label?
Answer
• If enough of the label is intact, then use the low heat setting of a standard (1200 watt) hair dryer to gently heat the label. After 1 or 2 minutes, start at the edge of the label and peel off while continuing to heat the portion of the label still attached.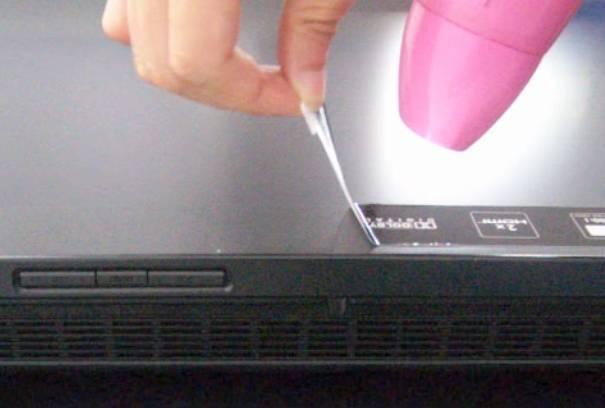 • If unable to use the hair dryer method above, then Philips recommends using 3M (Scotch) Adhesive Remover. The spray or pen can be obtained at Grainger supply store or online at grainger.com, staples.com, officedepot.com, and other stores. Use as directed with a soft cloth rag to prevent scratching.