Question
How do I disable the dial-up connection process when I open Internet Explorer?
Answer
To disable your dial-up connection, proceed as follows:
1. Click the Start button and then click Control Panel.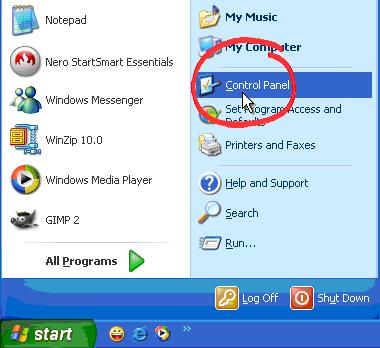 2. In the Control Panel, double-click Internet Options.

3. When the Internet Properties window opens, click on the Connections tab.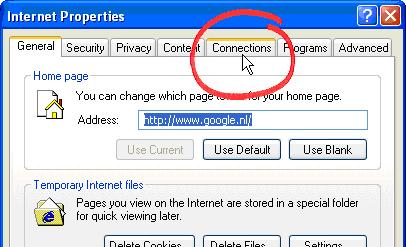 4. Make sure that you have not ´ticked´ the option Always dial my default connection and that you have ticked the option Never dial a connection.