Question
How do I connect my DVDR to my cable or satellite box?
Answer
Follow the below diagram for basic connections: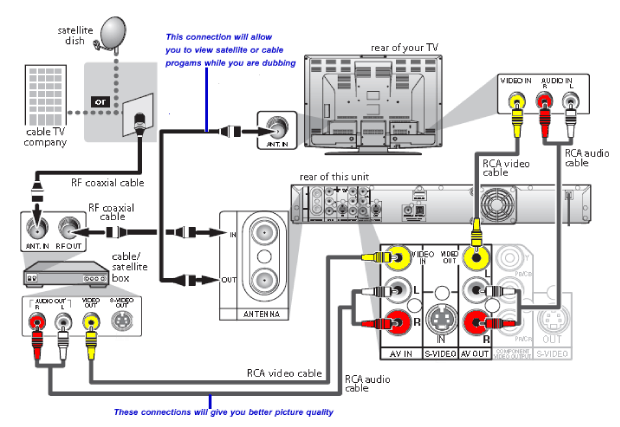 The following connections may also be substituted for the yellow video cable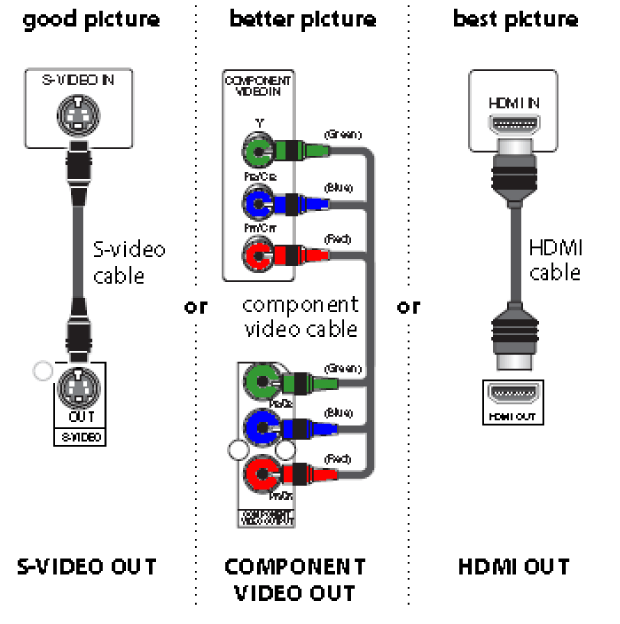 Note: With the HDMI connection there is no need for the red and white audio cable connection.

Consult your TV's manual for information on how to select the proper input source based on your connection.