Question
My personnel WiFi network (SSID) is non-broadcasted. How do I connect my Wireless USB Adapter to my Wireless Network?
Answer
To connect my Wireless USB adapter to my WiFi network non-broadcasted proceed as below.
Start Philips Wireless Network Manager program.
- Double click on the tray icon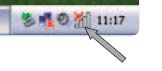 Connect your Wireless USB Adapter product.
Check if this screen shot is opening.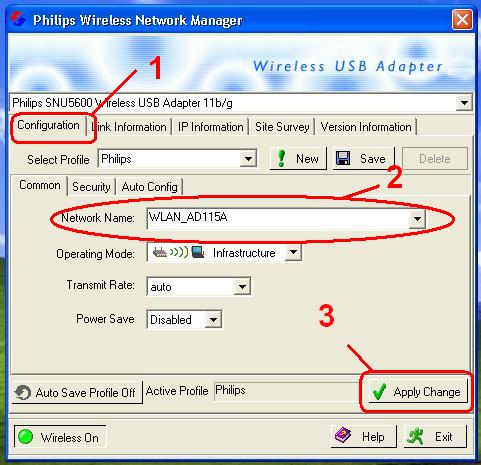 1) Click on Configuration
2) Type your personal Network name: SSID (WLAN_AD115A for example)
3) Click on Apply Change to valid your connection.