Question
How do I browse the photos on a USB storage device?
Answer
Turn on the TV.
Connect the USB device to the USB port on the side of your TV then The home menu appears.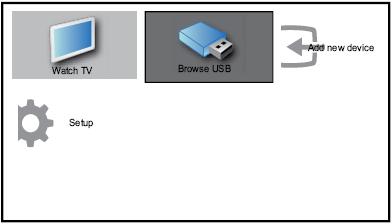 Press to select [Browse USB].
Press OK to confirm then the USB thumbnail browser appears.