Question
How can I find the new DVD player that I added in the device list?
Answer
1. Press the " Menu" , then the menu screen pop up.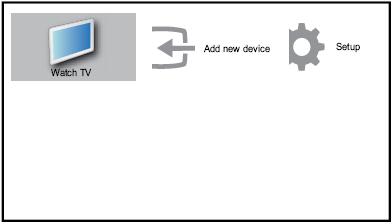 2. Press the

to select " Add new device" this item.

3. The option ¨Blu-Ray player¨ can also refer to a DVD player.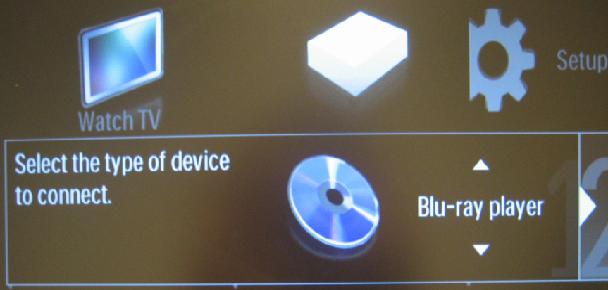 4. Press " Ok " to confirm.
5. Press " Menu " to exit.