Question
How do I transfer video from my DVD disk to the player using the Media converter software?
Answer

IMPORTANT: Most commercial DVDs are copyright protected which prevents them from being converted and transferred.

You can transfer video from your DVD disc to your player as follows:

1. Insert your DVD disc into DVD drive and play the video in your PC to make sure that it is playable.

2. Start Media Converter for Philips.
(Location: Start --> Programs --> Media Converter for Philips)

3. Click Add DVD button on the Media Converter.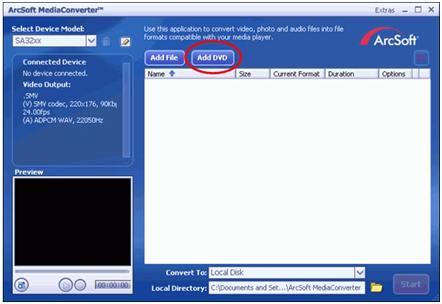 4. Click Browse button and select the file that you want to transfer under your DVD drive from the list.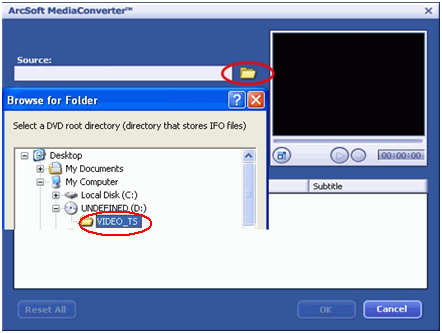 5. Select Main Movie on the Media Converter and click OK.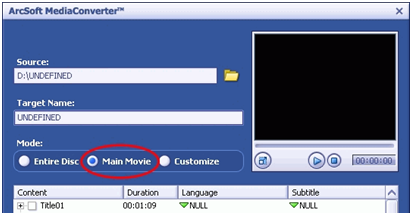 6. Click START.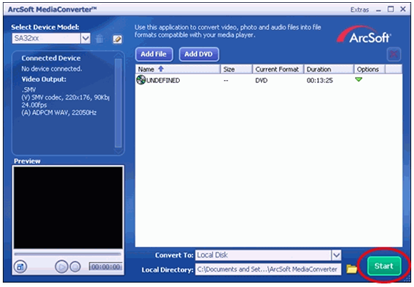 7. The converted video will be saved to your computer. You can then transfer it to your player by using Windows Media Player.

To know more about the transfer using Windows Media Player, you can visit:
www.microsoft.com/windows/windowsmedia/knowledgecenter/howto/mp11/sync.aspx

IMPORTANT: Depending on the processing power of your computer, transferring or converting a DVD can take up to several hours.