Question
How can I set the interval between photos?
Answer
The interval between photos can only be set in slideshow mode, not in the Settings menu.
Please follow these steps to set the interval:
1) Start a slideshow by selecting Play in the home screen
2) During the slideshow tap 

for the Option Menu
3) In this Option Menu, select Interval and tap OK to confirm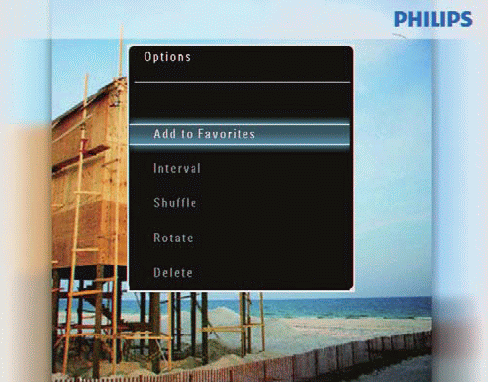 4) Select the desired setting, tap OK to confirm
Interval set!