Question
Can I charge an iPod / iPhone / iPad using the device?
Answer
Yes.
The following models of iPod / iPhone / iPad can be charged through the USB socket with an Apple USB cable (not supplied).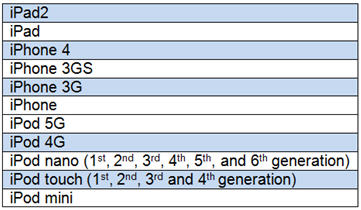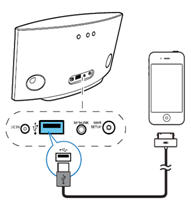 Note: iPod with color display, iPod classic, and iPod with video are not compatible with power charging feature.