Question
How do I connect my PS3 to my Philips Home Theater?
Answer
You can connect the audio from your PlayStation 3 to the home theater three different ways.

Recommend Connection:
The recommend connection is to use an audio output from your TV to the home theater. That way everything you hear on the TV would come through the speakers of the home theater. On the back of the TV look of a RCA Red and White output or a digital audio output (coaxial). You connect either the analog audio or digital audio cable to the back of the Home Theater.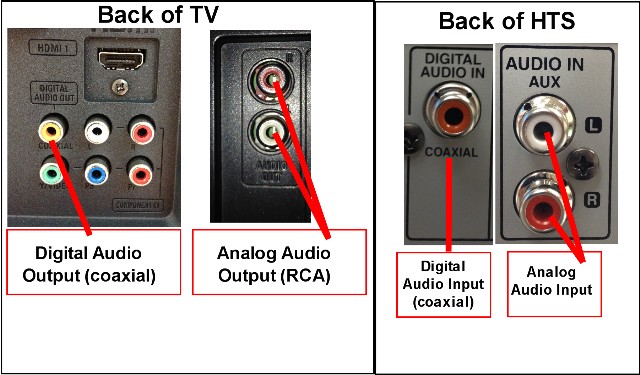 Note: Do not connect both the analog and digital audio. Digital audio connections are normally Yellow or Orange.

Analog Connection:
Connect the Red and White RCA cables from the PlayStation to the back of the Home Theater for the audio and Yellow RCA cable to the TV for video. Please see the picture below:

Note: When using the RCA cables to connect the PS3 you may need to get an extension cable for the Yellow RCA cable. Since the PS3 cables are proprietary the yellow cable is normally the same length as the Red and White cables. Since the TV is not right next to the home theater you will need to extend the cable in order to connect the PS3.

Digital Connection: You will need an adapter to connect the PS3 to a home theater if you are using the HDMI video on the PS3. The home theater does not have any video inputs. You will have to run the HDMI cable directly to the TV. Doing this will not send the audio to the home theater. Connect the system as shown in the picture below.