Question
When my iPhone is docked and I answer a call, why do I sometimes not hear the other person?
Answer
To ensure that the audio output of a phone call is routed through your car's speakers, press 'Phone Call' button to answer incoming calls.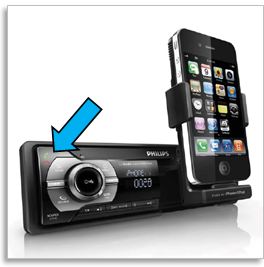 By default, if you answer phone calls via the touch screen on your iPhone, the phone uses the internal speaker for audio. During a call you can select between different audio options by tapping on 'Audio' button on the iPhone call window.