Question
Can I use the speaker as a microphone and use it during a phone call?
Answer
Yes.
The speaker is equipped with a built-in microphone. When a call comes in, simply talk via the speaker.
Location of the built-in microphone is indicated below: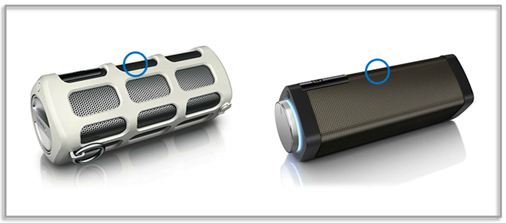 Note: Make sure you have paired the speaker with your mobile phone.