Question
What should I do if the smart sensor does not work?
Answer
Make sure
- The battery of the speaker is charged, or the speaker is connected to a power supply.
- The Smart Sensor feature is switched on.
Press MODE / button twice to switch on the Smart Sensor.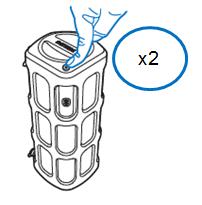 If the problem persists, reset the speaker.