Question
How can I enable motion alert?
Answer
Before you begin, make sure:
The monitor is connected to the Wi-Fi network (i.e., you can view the monitor on the App on your smartphone/tablet)
You have a valid Dropbox account. If you do not, sign up for a free account at www.dropbox.com .
Your Dropbox account is not full. Generally speaking, 500KB is needed for one video recording. Clean up the Dropbox space regularly to make sure there is enough capacity for your video recordings.

On the App, tap .


Switch Alerts enabled to "ON".


Tap the motion alert icon so that it turns blue.


Tap Motion.


On the monitor view of the screen, drag to resize the area that you want to monitor.


Slide to adjust the sensitivity of the motion alert.


Tap Save.


Tap the monitor.


Switch Dropbox recording to "ON".


Note:
If you are using an Apple device, make sure you have enabled the alerts feature in the Notification Centre of the Apple device. Otherwise there would not be any push notification from the In.Sight App.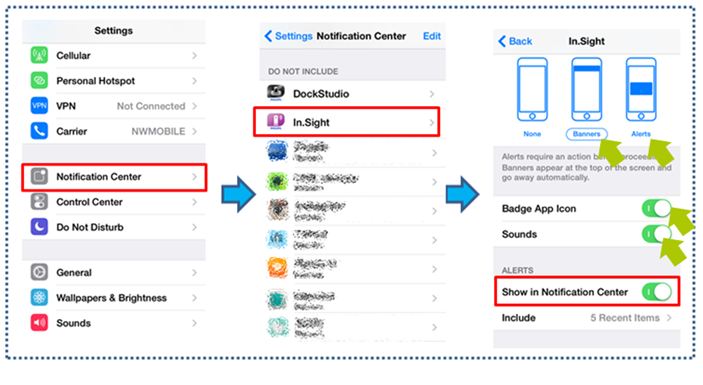 If the above have been done but still there is not any notification, contact our consumer care (Contact Page) for further assistance.