Question
Why does the portable player come with a remote control?
Answer
The remote control is designed for your convenience when you watch video, played by the player, from a HDTV.
When you use the remote control, point it at the player instead of the HDTV.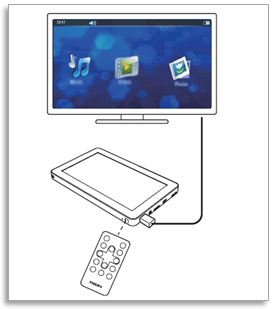 Note:
The remote control works only when the player is connected to an HDTV. When the player is not connected to the HDTV, use the touch screen to control the player.