Question
How to personalize the sound settings for music?
Answer
While you are playing a music file, tap

and select the following to personalize sound settings: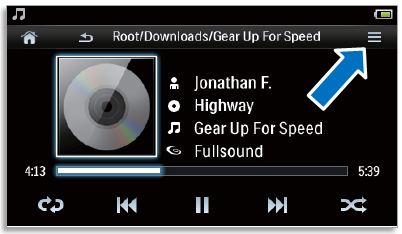 [FullSound]
Restore the sonic details that music compression loses (such as MP3, WMA)
[Equalizer]
Define sound settings as needed.
[Volume Limit]
Set a maximum volume level for the device. In this way, you can always keep the volume within a level safe enough to your hearing.
Note: Equalizer is deactivated when you select FullSound.