Question
How to use the DLNA functione on the PPX3610/3614 ?
Answer
The PPX3610/3614 has a DLNA function which allows you to share multimedia files from DLNA compatible Device (smartphone, laptop….)
Below are the steps how to use this function:
- Enable the DLNA function under the menu settings / Wi-Fi & DLNA / DLNA sharing.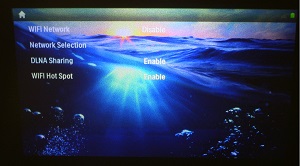 - Connect the PicoPix to your network.
- Start the DLNA software / App on your laptop / smartphone.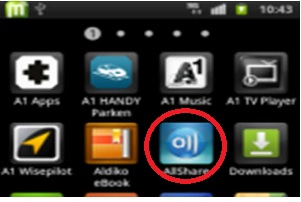 - Use your PPX3610 to select the file stored on your laptop / Smartphone