Question
How do I project the screen of my MacBook with the PPX2330 /2340 ?
Answer
In order to view your computer screen on your PicoPix you must download and install the PicoPix Fun Viewer software.
( The PicoPix Fun Viewer is saved in the internal memory , or you can download it from support website).

-Double click on PicopixFunViewer to start the installation.



-Follow the on screen installation steps and reboot the computer once completed.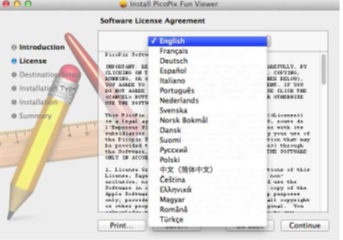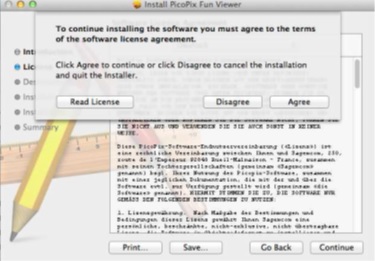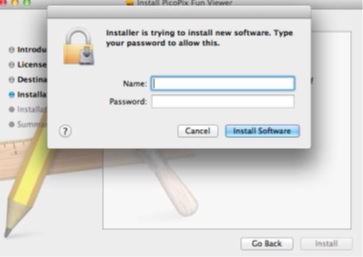 Launch the "PicoPix Fun Viewer" application by double-clicking on the ""Picopix Fun Viewer"" icon on the desktop or you can go to Start Menu -> All the programs -> picopix viewer

- Once running select the mode and brightness you want to use and click OK.

- To cease using the projector please exit the program from the task bar.
PS: the fun viewer is compatible with Mac OS 10.7 / 10.8 /10.9