Question
How do I connect the PicoPix4935 to my Iphone/Ipad using Airplay function ?
Answer
Airplay can be used with the pre-installad 3rd party app "EZCast Screen".

- Connect the PicoPix4935 and the IOS device to the same Network.
- Download the EzCast App on the IOS device
- On the PicoPix go to Screen mirroring /IOS to start the Ezcast

- On the IOS device start the Ezcast App, this will enable the EZAir on the PicoPix.( this has to be done at least once in order to activate the EZAir)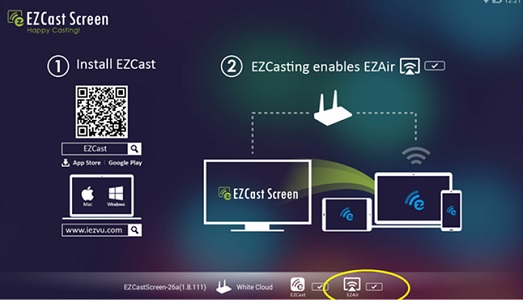 - Now you can use Airplay on your iOS device. Swipe up from the bottom of your screen to open Control Center, and then tap AirPlay.