Question
Which App does the device work with?
Answer
The device works with AirStudio+ Lite. The App is available in both App Store and Google Play.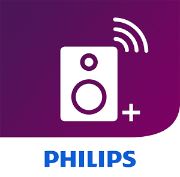 To stream music to the speaker via DLNA UPnP, use your favorite app from your smartphone or PC/Mac that supports DLNA UPnP.
Note: If you have previously purchased / installed AirStudio+ App, the App can also be used.