Question
Where can I find the model number and serial number on the appliance?
Answer
You can find both numbers under the Nivea for Men cartridge attached to the back of the shaver.
The model number consists of two letters and four digits. Its notation is HSXXXX.
The serial number consists of nine digits and starts with 5.
Remove the Nivea for Men cartridge: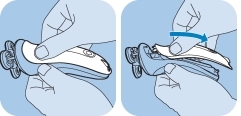 Locate model number and serial number: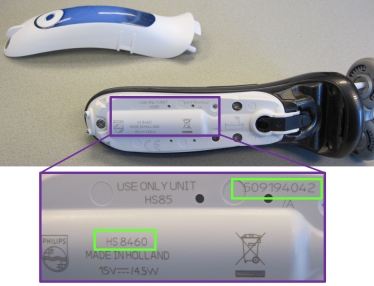 Replace the Nivea for Men cartridge: