Question
What do I do when the general alarm sign comes on?
Answer
The general alarm sign (image 1) may indicate more than one fault in a machine:
Read the troubleshooting section in the user manual carefully.

Check that all drawers have been inserted and closed properly.

Check that the water tank is filled and there are coffee beans in the coffee bean hopper and check that the dregs drawer and water drip tray have been emptied.

Perform these checks with the machine switched on.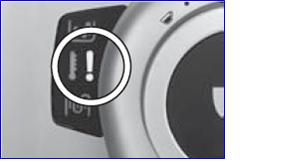 Image 1
If the above does not resolve your issue, please contact our Consumer Care Center. See contact details on the product information page.