Question
Why doesn't the Milk Island froth the milk?
Answer
We recommend using low-fat milk (semi-skimmed) straight from the refrigerator. Rinse the valve on the cover, while pushing the rubber part repeatedly. (image 1 and 2) .
Check if the indicator on the bottom of the Milk Island lights up green. If it lights up red, remove the carafe from the base and then place it back on the base (image 3).
Check if all parts of the cover have been assembled correctly according to the user manual, that the machine is at the right temperature to dispense steam, and that the knob is in 'hot water/steam' position (image 4).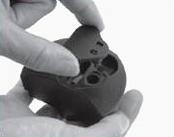 Image 1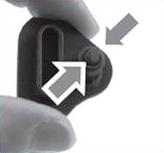 Image 2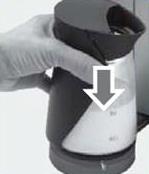 Image 3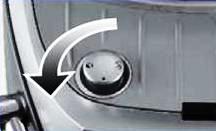 Image 4
If the above does not resolve your issue, please contact our Consumer Care Center. See contact details on the product information page.