Question
How do I remove the brewing unit?
Answer
The dregs drawer and the drip tray must be taken out first to be able to remove the brewing unit (image1).
The brewing unit may not be in starting ('home') position. Try and reset it by closing the door and switching off the machine and then switching it back on again. This will make the brewing unit return to its starting position so it can be removed (image2).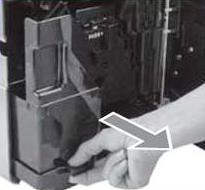 Image 1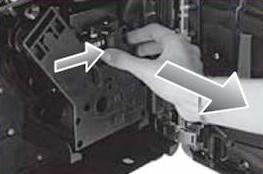 Image 2