Question
How can I change the cutting units (detachable cutting unit to precision trimmer)?
Answer
To change the cutting units, please follow the instructions below:
First remove the comb attachment (pull at the bottom part)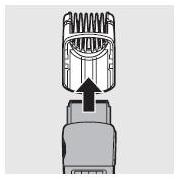 Remove the detachable cutting unit by gripping the ribbed side parts and pull it off the appliance.
Attach the precision trimmer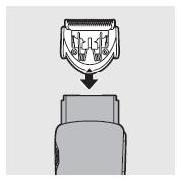 When you use the precision trimmer, hold the appliance in such a way the trimmer points upwards.