Question
How can I change the time?
Answer
If you need to change the time, for instance from summer to winter time, follow the steps below.
Press and hold the timer button until the clock symbol becomes visible and the time flashes on the display. (Press and hold for 2 seconds.)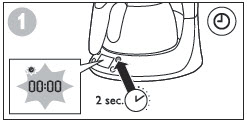 Use the H (hour) and M (minute) buttons to set the desired time.



Confirm the time set by pressing the clock button briefly.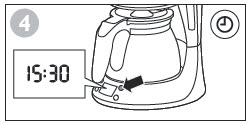 The time is set.