Question
The appliance does not produce any steam. What should I do?
Answer
Please check the scenarios below:

1. There is not enough water in the water tank. Fill the water tank.

2. The steam slider is set to 'no steam'. Set the steam slider to ECO or steaming mode.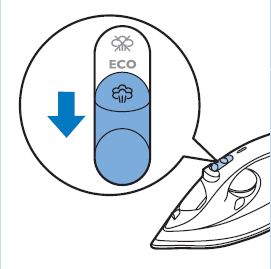 3. The selected temperature is too low to produce steam. Set the temperature to 2 dots or above, within the Auto steam blue band.