Question
How to insert the rechargeable battery?
Answer
Place the robot upside down on a table or on the floor.
Press the ribbed sections on the battery cavity to unlock it.
Slide the battery cover off the robot.
Check the position of the white rechargeable battery.
Make sure that the print on the battery with the text "This side up" points upwards and that the connectors on the side point in the right direction.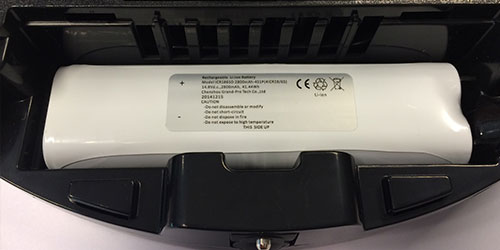 If the solutions provided do not help to solve your problem, please contact the Philips Consumer Care Center in your country. Contact Page