Question
On what kind of battery does the remote control work?
Answer
The remote control of the SmartPro Active FC8820 has a pointer and a rechargeable battery. It can be charged with the USB cable supplied.
Charging the remote control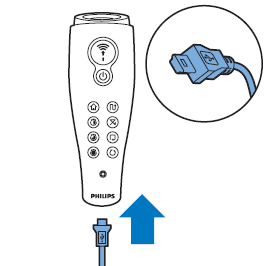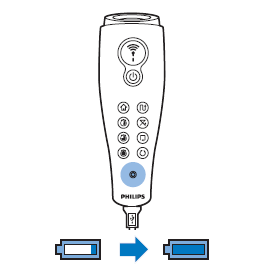 Insert the micro-USB plug into the socket at the bottom of the pointer.
Insert the USB plug into a USB charger or a USB port on your laptop or computer.
The charging light on the pointer lights up solid. Charging takes 30 minutes.
When the charging light goes off, the rechargeable battery is fully charged.