Question
The brush does not rotate anymore. What can I do?
Answer
This could be because the brush is dirty. Clean the brush and remove any hair or fluff.
Open the cover of the nozzle and remove the brush.
Remove hairs and fluff from the nozzle. If hair is tangled around the brush, you can use scissors to cut them loose.
Place the brush back into the nozzle and close the cover.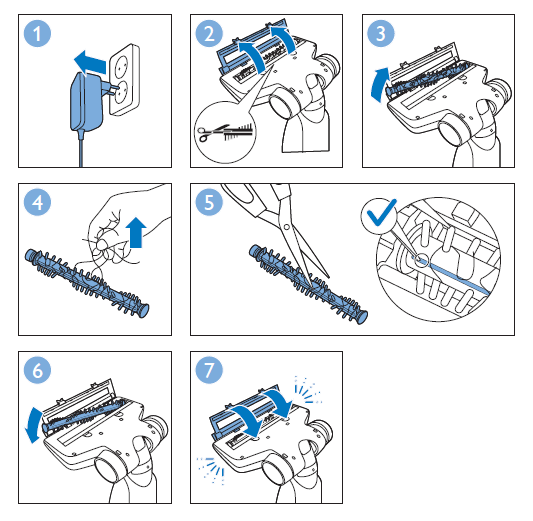 If the solutions provided do not help to solve your problem, please contact the Philips Consumer Care Center in your country. Contact Page