Question
Dust escapes from the vacuum cleaner. What can I do?
Answer
Clean the filter. To maintain optimal suction performance, we advise you to clean the filters every 2 to 4 weeks. You do not need to replace the filter.
Remove the filter compartment and take out the filter;
Remove the foam filter;
Clean the foam filter under the faucet with cold or lukewarm water. Let the filter dry for 24 hours.
Never put the filter back when it is still wet, as this will damage your appliance.
Note: For a thorough clean, you can also clean the dust container and filter parts in cold or lukewarm water.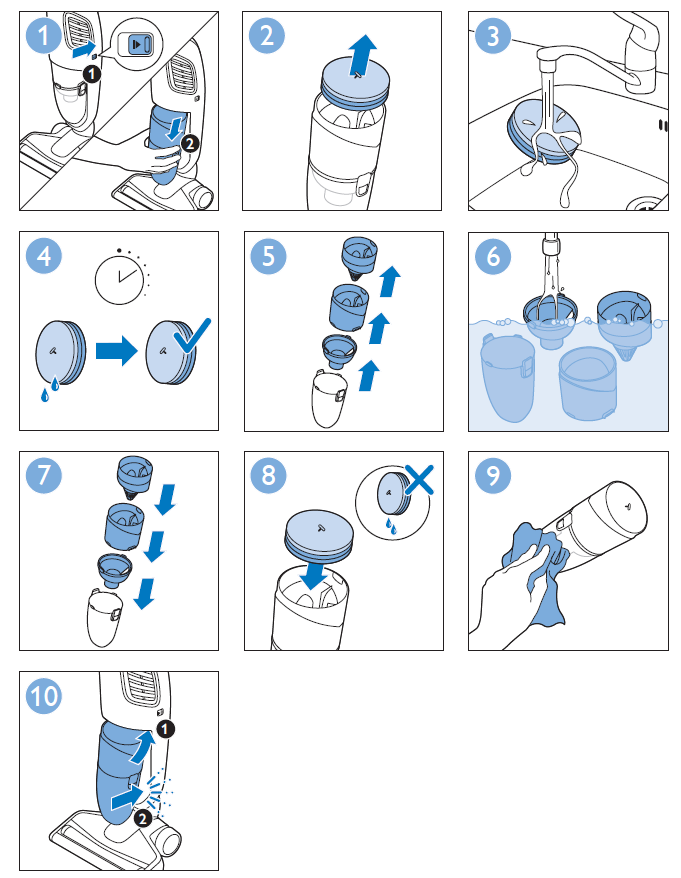 If the solutions provided do not help to solve your problem, please contact the Philips Consumer Care Center in your country. Contact Page