What are S-Fresh scent granules and how do I use them?
The s-fresh scent granules that are supplied with your vacuum cleaner freshen and perfume the air while you vacuum clean. The scent takes away any unpleasant smells that come out of your vacuum cleaner during use and make your home smell fresh and clean. S-fresh is suitable for all bag vacuum cleaners and comes standard with Performer Compact type FC8375.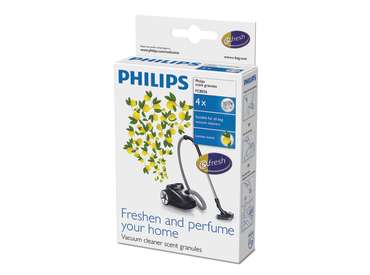 You can order a new set of s-fresh lemon scent granules under typenumber FC8025.